When you are injured on the job, there are several different state and federal laws and agencies that will protect you and provide for compensation. The Nebraska Workers Compensation Act is a set of laws enacted by the Legislature which provides benefits for injured workers. However, there are also federal laws and federal agencies that are in place to assist workers that are injured on the job.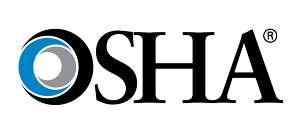 One such agency is OSHA, which stands for the Occupational Safety and Health Administration. OSHA is responsible for determining safety guidelines, enforcing those guidelines, and assisting workers and employers with safety training, education, and inspections of workplaces. OSHA was established by the Occupational Safety and Health Act of 1970, which also established basic standards and the concept that employees have a right to engage in employment in a healthy and safe environment.
OSHA affects workers' compensation in two major ways. The first way that OSHA has an impact on workers' compensation law is through setting and enforcing safety guidelines for many different industries. This affects workers' compensation claims because, for starters, it seeks to decrease the amount of claims that are filed by preventing work injuries from occurring in the first place.
OSHA is also important to injured workers because it enforces some of the protections available to injured workers. One such type of guideline is what is called a "whistleblower statute," providing protection to employees who report illegal or dangerous behavior by an employer. Many people think of whistleblower laws in the context of white collar crime, but they also apply to individuals who blow the whistle on unsafe or unsanitary work conditions. Many individuals report these conditions within the context of the workers' compensation process, by filing a claim and citing a dangerous or unsafe condition as the cause of their injury. OSHA will penalize an employer who retaliates against a protected whistleblower.
Regardless of the facts of your work injury, it is important to remember that you are not alone and that there are laws and agencies in place to protect you and help you stand up to your employer. You have rights as an employee, a right to a safe and healthy workplace, and a right to compensation when you are injured in the course of your employment. Don't let your employer convince you to bargain away your rights. Stand up for yourself and seek compensation for your medical care and your lost wages through a Nebraska workers' compensation claim.