Tireless advocate for the injured.
No one should have to endure what you are going through. I'm here to help.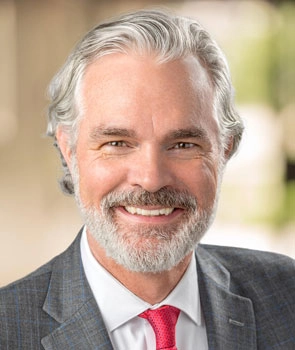 Last year, almost 34,000 injury claims were filed in Nebraska. Many of these claims involved serious personal injuries that resulted in permanent disability. If you get hurt on the job, your employer is required to pay you workers' compensation benefits.
If you are injured, it is very important that you protect your rights. This begins from the moment a collision happens – at the scene as well as in the days immediately following. Consult with a personal injury attorney before you deal with an insurance adjuster.
Personal injuries can result in serious permanent disability or wrongful death. Don't rely on an insurance company for information. As soon as possible call or email our office to discuss the specific legal remedies of your case.
My husband and I recently worked with Jeff Putnam, who showed a keen knowledge of the legal issues presented in the matter we were involved in. He was quick to jump onboard and help us, and if we had a question or concern, he always got back to us in a very timely manner. He is a credit to the legal profession.
Jeff and his team did amazing work for me during my workman's comp case. He was attentive, understanding, communicative and walked me through every step of the process. I was very unsure of what to expect and how the process worked, however, Jeff put my mind at ease. He really advocated on my behalf and was able to settle my suit for more than what was expected. I would HIGHLY recommend Putnam Law Offices to anyone needing help.
We highly recommend Jeffrey Putnam to anyone who needs an attorney. He went above and beyond for our case, he was always available if we had questions, we were kept informed as to the status on everything, and he worked his tail off for us. We are very lucky to have found him and we will be referring our friends and family to him should they need a lawyer.
Nebraska born and raised, Jeff has been working to protect the rights of injured victims for more than 20 years. His legal experience has led him through numerous courtrooms across Nebraska – from Buffalo County District Court in North Platte, to Douglas County Court here in Omaha, to the Nebraska Workers' Compensation Court, and to both the Nebraska Court of Appeals and the Nebraska Supreme Court. Jeff serves clients in all parts of Nebraska, including Omaha, the communities of Lincoln, Fremont, Gretna, Norfolk, and all areas west.