More and more, people call our office – afraid to report a work injury.
They say, "Maybe this isn't a big deal." Or, "If I wait, maybe the pain will get better." Or, "If I report my injury, I am going to mess up that nice sign on the wall with the number of days since the last accident."  No one wants to be THAT person…
Often people are afraid of some sort of retaliation from their boss or co-workers if they make any kind of trouble. They are afraid that reporting an injury will put a black mark on their employment record.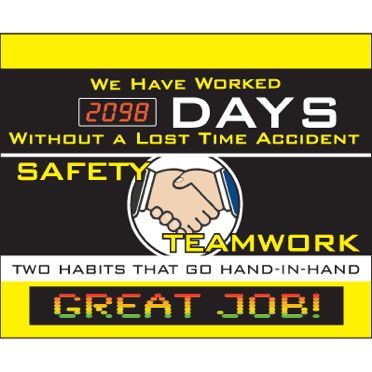 There are plenty of reasons not to report a work injury – but many more reasons TO report the injury and promptly:
The pain may get better if you wait, but it may also get worse – much worse. Then when you do report the injury, the insurance company will question why you waited so long, and whether the accident happened at work, or somewhere else.
If you have supervisors and co-workers who are going to get angry if you are injured, those are the same who may turn on you if you need treatment and must miss work. Don't risk your health and disability compensation for them.
Your employer may not penalize or fire you just because you filed a workers' compensation claim. If they do, they risk civil or criminal charges.
Sometimes an employer will send an injured worker for medical treatment, but will not report the injury to their worker's comp insurance carrier. They may ask you to get treatment through your health insurance instead, and offer to pay your full salary instead of the work comp percentage while you recover.  Do not fall for this.  The employer may try to use this as proof that your injury was not work related, and terminate your position with no record of a work injury.
Under Nebraska Workers' Compensation Law, an injured worker must provide notice of an injury "as soon as practicable." If possible, report your injury the day it happens.  If your employer is aware that you had to seek treatment at a hospital or urgent care, they should know that your claim is compensable – but you still will want to make sure they filed a first report of injury.
Notify your employer – IN WRITING – that you are injured. Save a copy of the notice.   State the time, place and how the injury occurred.  Sign the document or have it signed by your representative.
If you have an injury that is not immediately apparent or is progressive (such as asbestos exposure or carpal tunnel syndrome), give notice as soon as you know that the condition is disabling.
Bottom line is if you think you have suffered a work injury and are unsure if you should report it, call our office and we can help you through your particular situation.  The call is free.  Not calling and finding out your rights may cost you.