How do you know how much auto insurance you really need? Is it necessary to have liability, collision, and comprehensive? And do you need additional types of insurance, such as uninsured motorist, underinsured motorist, GAP and Medical Payment coverage?
The first step in determining a reasonable amount of insurance is understanding the terms.
Liability Insurance
Liability Insurance is coverage to the other driver's property and physical injuries if you are at fault. This would also cover injuries to your passengers if they are not your family members.
Liability insurance is usually described by three numbers, for example 25/50/25. This means:
$25,000 bodily injury liability per person
$50,000 bodily injury liability per accident (if multiple people are injured) and
$25,000 property damage liability per accident.
This amount (25/50/25) of liability insurance in Nebraska is the minimum mandatory by law, but in most cases, it is not nearly enough. If you make a mistake and cause a collision, you are liable.
For example, a simple emergency room visit can cost over $10,000. Multiply that by injuries caused in a chain reaction accident involving several cars with multiple passengers, and $50,000 doesn't go very far.
Property damage can also be significant. Cars can be incredibly expensive to replace or repair, or you may crash into something other than a vehicle. Step on the gas instead of the brake, and you could end up damaging a building. Our office was on the receiving end of one of these mishaps. Luckily, there were no injuries!!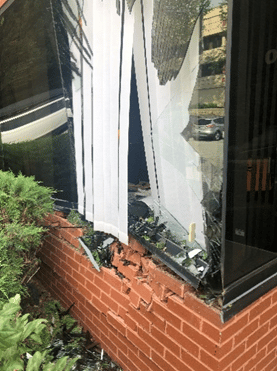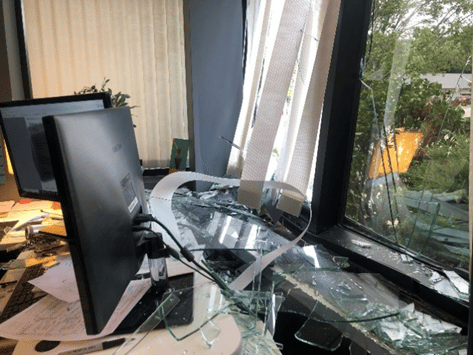 Liability insurance also covers more than auto repair and medical bills: you may also be responsible for loss of past/and future wages, permanent injuries, and pain and suffering. What if you are found completely at fault in that pile up collision, and one of the persons injured is an airline pilot, or a surgeon? Lost wages could be astronomical.
It is important to have enough liability insurance to cover your net worth. Add up your savings, your investments, your home and personal property, and then deduct your debt. You should have more than this amount in liability insurance to protect your assets. Most auto liability policies max out at $300k to $500k, so if your assets total more than this, you may want to consider an umbrella policy.
Umbrella Policy
An umbrella policy provides liability coverage for more than auto. It can cover homeowners, watercraft, and even libel or slander for yourself and family members. Usually, it is offered in increments of $1 to $5 million, and is relatively inexpensive. An umbrella policy is only available after higher amounts of auto and homeowners liability is purchased – a driver cannot just have an umbrella policy.
Collision Insurance
Collision Insurance covers the repair or replacement of your car that results from damage when you are driving the car – if you run into another car, a guardrail, or a tree, no matter who is at fault. If you have a loan on your car or it is leased, you will be required to purchase collision coverage.
Collision insurance comes with a deductible – an amount you have to pay before insurance kicks in. The lower the deductible, the more your insurance will cost. If you take the value of your car, and subtract the deductible, that is the maximum amount you could receive if your car is damaged. If the cost of your collision insurance plus the deductible is more than your car's value, you can probably drop collision coverage. Otherwise, you will want collision so you can fix your car.
Comprehensive Insurance
Comprehensive Insurance protects your car against loss caused by conditions other than a collision – such as fire, theft, hail, or fallen tree branches – and is also required if you have a loan or lease. Comprehensive, like collision, is subject to a deductible.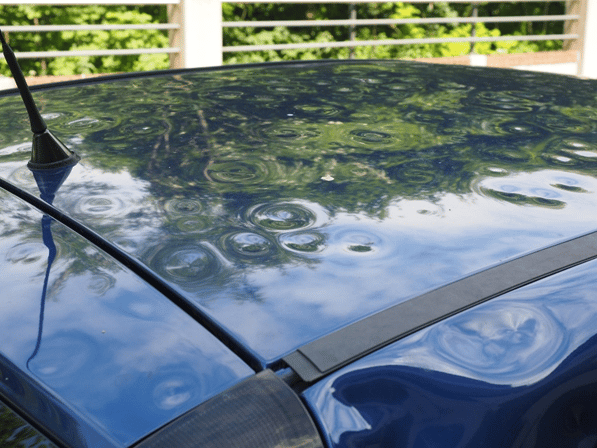 Uninsured and Underinsured Motorist Insurance
Uninsured and underinsured motorist insurance (UM/UIM) is for you and your passengers if the other driver is at fault and has no insurance, or not enough insurance to cover your injuries. This could also provide coverage if you are the victim of a hit and run. UM/UIM is mandatory in Nebraska at $25,000 per person/$50,000 per accident. Once again, you would want more coverage than the minimum if possible. Usually at least $100,000 is recommended.
MedPay
Medical Payments Coverage (MedPay) is supplemental medical coverage offered in Nebraska to the driver of a vehicle, passengers, and pedestrians, no matter who is at fault. MedPay usually pays out at $1,000 to $5,000 per person. When deciding how much MedPay to purchase, you should consider your health insurance deductible. The higher your deductible, the more MedPay you need.
GAP Insurance
Guaranteed Auto Protection (GAP) is recommended if you have a loan on a new car or a newer used car. Say you financed a new car and wrecked it less than a year later. Due to depreciation, the actual value of the car may be less than what you owe on the car. The GAP insurance will cover the difference between the value of your car and loan amount.
Ensuring Your Compensation
When you are the at fault driver in an auto collision, your insurance company will look out for your – and their – interests. If you are injured and not at fault, it is a good idea to have an experienced personal injury attorney at your side to look out for you.