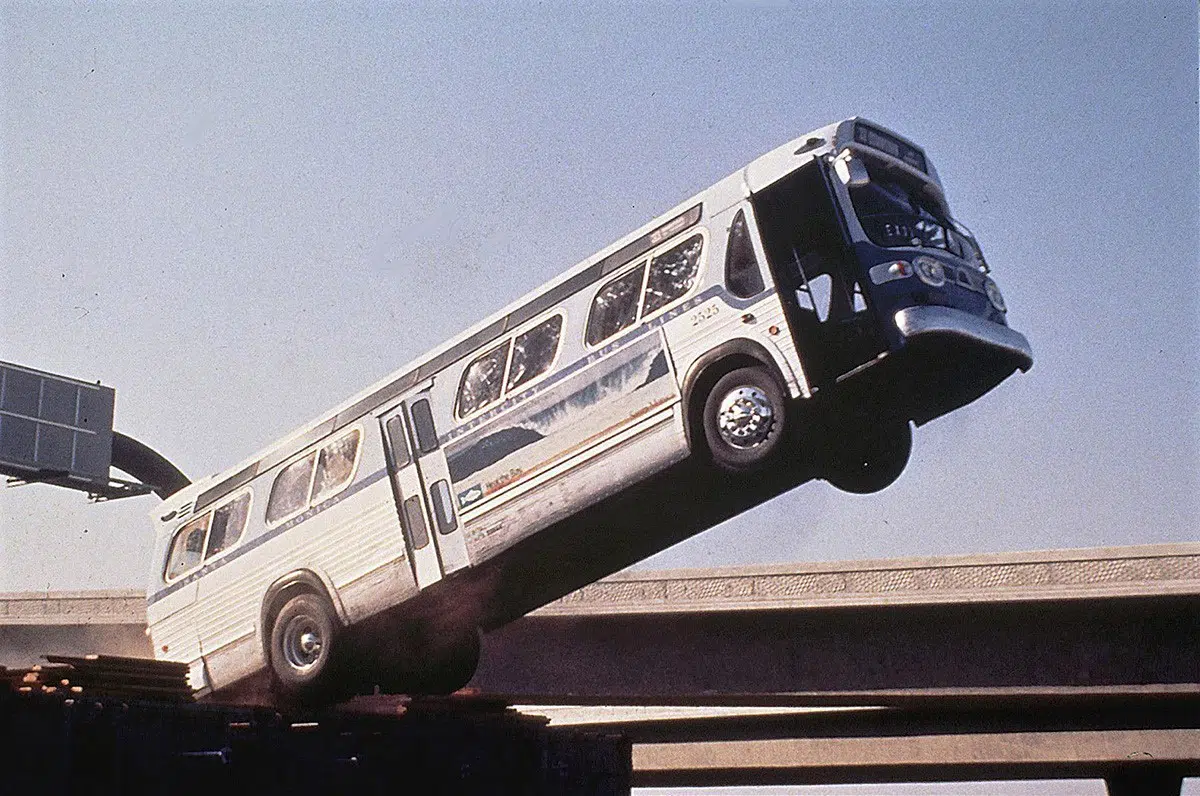 Do you remember the Sandra Bullock/Keanu Reeves movie called "Speed"? It is about a city bus rigged by a terrorist with a bomb set to go off if the bus reduced speed to under 50 miles per hour.
The plot may be a bit fantastical, but you get the idea that a big bus is heavy and nearly indestructible. It may have been a stunt bus that flew 50 feet between two unconnected stretches of freeway, but a real bus probably rammed through barriers, passenger vehicles, and barrels of water with relative ease.
Passenger buses can weigh from 10,000 to almost 50,000 lbs. With that kind of heft, bus collisions are often serious – usually for the other party: passenger vehicles and pedestrians.
If you are hit by a bus and the bus is at fault, there are many variables that go into a claim. Was it a city bus, a school bus, or a tour bus? Was the driver at fault, or was there a mechanical issue? Did weather conditions play a role?
People are also injured when riding in a bus. Buses are constructed in such a way to compartmentalize passengers, which reduces injuries due to impacts (much like eggs in a carton). Buses do have high centers of gravity, however, which can lead to rollovers in extreme situations.
If you are riding on bus and you are injured, even determining fault can be complicated. Was it another driver who caused the injury, or the bus driver? Is the responsible party an insurance agency, a city, or a school district? All these entities require specific approaches in a claim.
If you have been injured in a collision involving a bus, call Putnam Law.